Route Page
Edit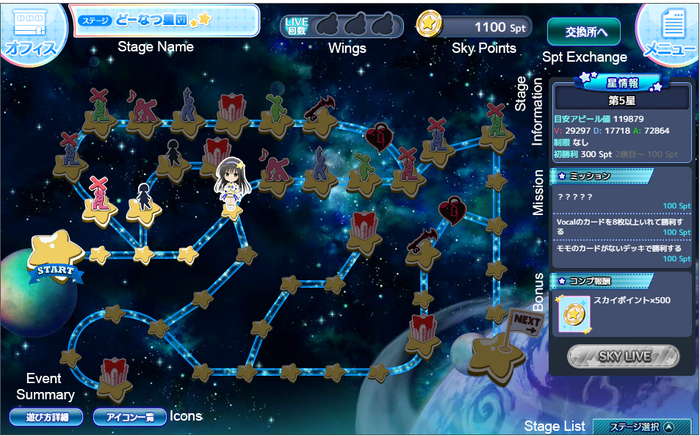 You can earn Star Points by defeating the preset enemy decks with the help of other players & friends. Selecting a friend will adds their leading card to your team for this one battle and that card always activates its skill. If you choose someone who is not your friend, the bonuses of the card is halfed.
Each time you fight, a Wing is consumed and resets at the daily reset time. 
Winning a Sky Live match fully restores your AP & BP !
Sky Points are the currency for rewards exchange.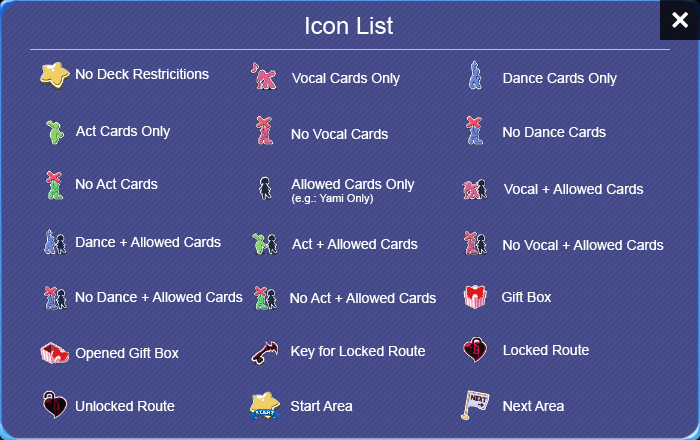 Ad blocker interference detected!
Wikia is a free-to-use site that makes money from advertising. We have a modified experience for viewers using ad blockers

Wikia is not accessible if you've made further modifications. Remove the custom ad blocker rule(s) and the page will load as expected.